TUESDAY TIP: Half Your Grain, Double Your Veggie
---
TUESDAY TIP: Half Your Grain, Double Your Veggie
I get asked a lot if you have to count calories to lose weight. While a food log/journal provides great insight into your nutrition habits, there are plenty of ways to manage your weight without counting and logging!
One of my favorite tips I like to share with clients is to cut your grain amount in half and double your vegetable portion. This is a simple trick that can save some calories and mental energy!
It also can be applied anywhere.
•At home, drop a slice of bread and have an open faced sandwich with a big side salad.
•Out to eat, split your pasta with a family member and ask the waiter to double the veggie portion.
•If a recipe calls for a 2 Oz serving of spaghetti, cut it down to 1 Oz and have 1 Oz of zucchini 'noodles'.
In my picture I traded a full cup of rice for 1/2 cup rice and traded 1 cup of veggies for 2 cups of veggies! A simple swap that made a 70 calorie difference and when practiced regularly, can become habit!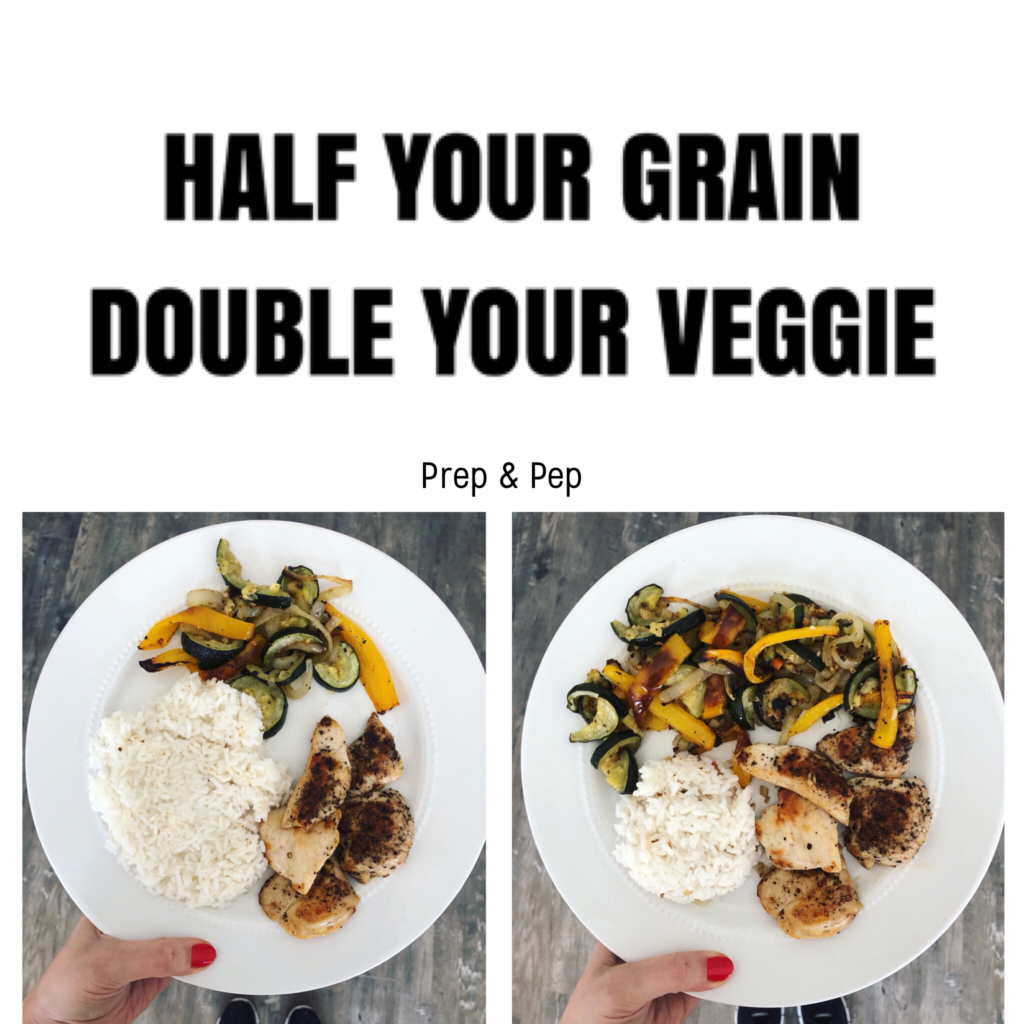 ---
---