SPOTLIGHT: Toast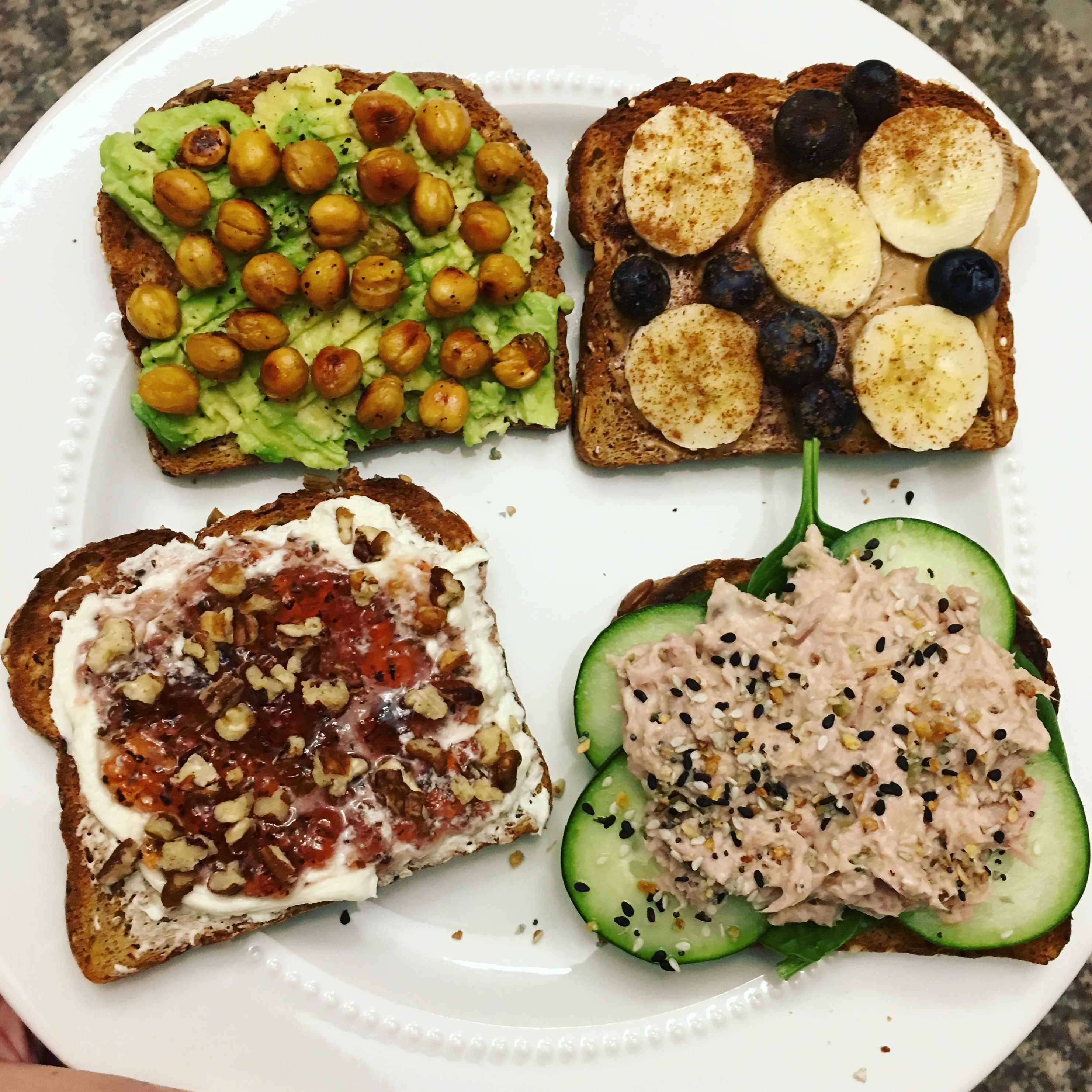 ---
 Toast 4 Ways 
I love toast. I love it with my eggs, I love a toasted sandwich, and I really love coming up with different variations of toast!
These days, I'm always rushing. This is the state of things at this point in my life! I'm rushing my 4 & 2 year old out the door to Mother's Day Out, rushing myself to class and running across campus to make it on time, rushing around on days we are home to make it to the gym in time, rushing to an appointment or meeting or wherever it is we have to be! I don't always have time for my usual scrambled egg breakfast so I've had to improvise - a lot!
Toast is my go-to. There are so many ways to dress it up (or down) and load it with nutrients!
I always opt for 100% whole wheat (first ingredient!) and I try to choose bread that has at LEAST 3 grams of fiber, but more is ALWAYS better.
This month I'm actually doing a bit of a toast experiment where I try all different variations - sweet and savory - and I can't wait to share all of these recipes with you!
For now, here are 4 of my favorites!
•Toast 4 Ways•
1️⃣ Smashed avocado toast with spicy roasted chick peas (chick peas roasted in a 400 degree oven for 20 min. Tossed in olive oil, salt, pepper, and cayenne)
2️⃣ The old standby: peanut butter toasted with banana, blueberries, and cinnamon. I love adding coconut flakes or a drizzle of honey too!
3️⃣ Greek yogurt cream cheese, stawberry basil jalapeño jelly, and roasted pecans. Salty✅ Sweet✅ Spicy✅ the best. This can also go savory with salmon and roasted veggies (like bell pepper!)
4️⃣ Open faced tuna on toast with spinach, cucumber, and Everything Bagel seasoning. Love this for a quick lunch (or even breakfast!)
How do you like your toast?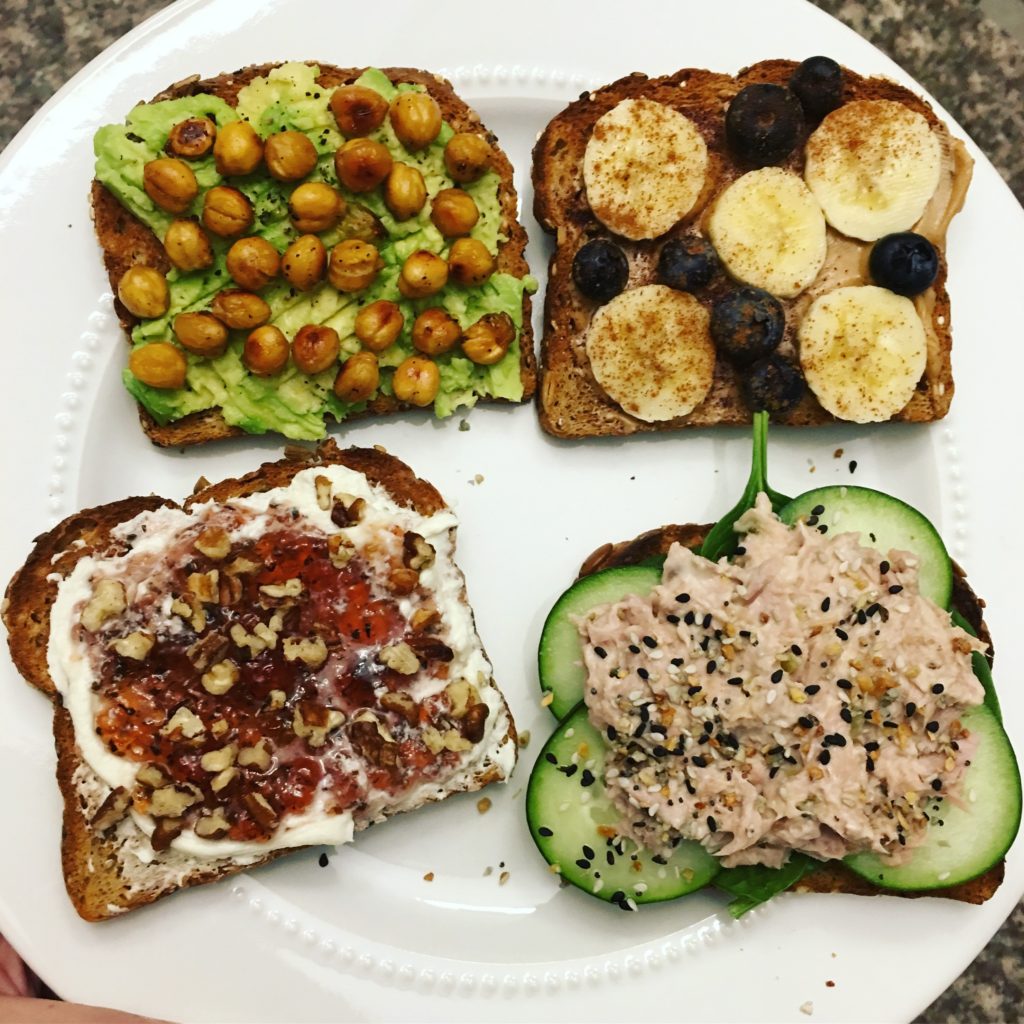 ---
---