Spotlight: Cereal
---
Any cereal lovers around? I go for real food at breakfast most of the time, but I always keep a good box of cereal for those "in a pinch" days (like today!)
Often times cereal is marketed as "healthy" when really it's full of added sugar and refined carbohydrates. Even more disappointing, cereal's target audience is almost entirely children.
3️⃣ things to pay attention to on your cereal's nutrition facts label:
1️⃣ the first ingredient - make half of your grains whole, cereal included! Look for "whole wheat" or "whole grain" as the first ingredient
2️⃣dietary fiber - a good rule of thumb is 3g of fiber or more per serving
3️⃣sugars - this is the killer in most cereals - even those that claim to be healthy! I aim for 5g of sugar per serving or less!••
✅Bran flakes tick all of the boxes and you can easily customize them to your liking: For more protein, have with low-fat milk or top your Greek yogurt with them. For a little natural sweetness, add your favorite fruit, like banana.🍌 For flavor, sprinkle a little cinnamon on top! For an added crunch, add some walnuts or chopped almond!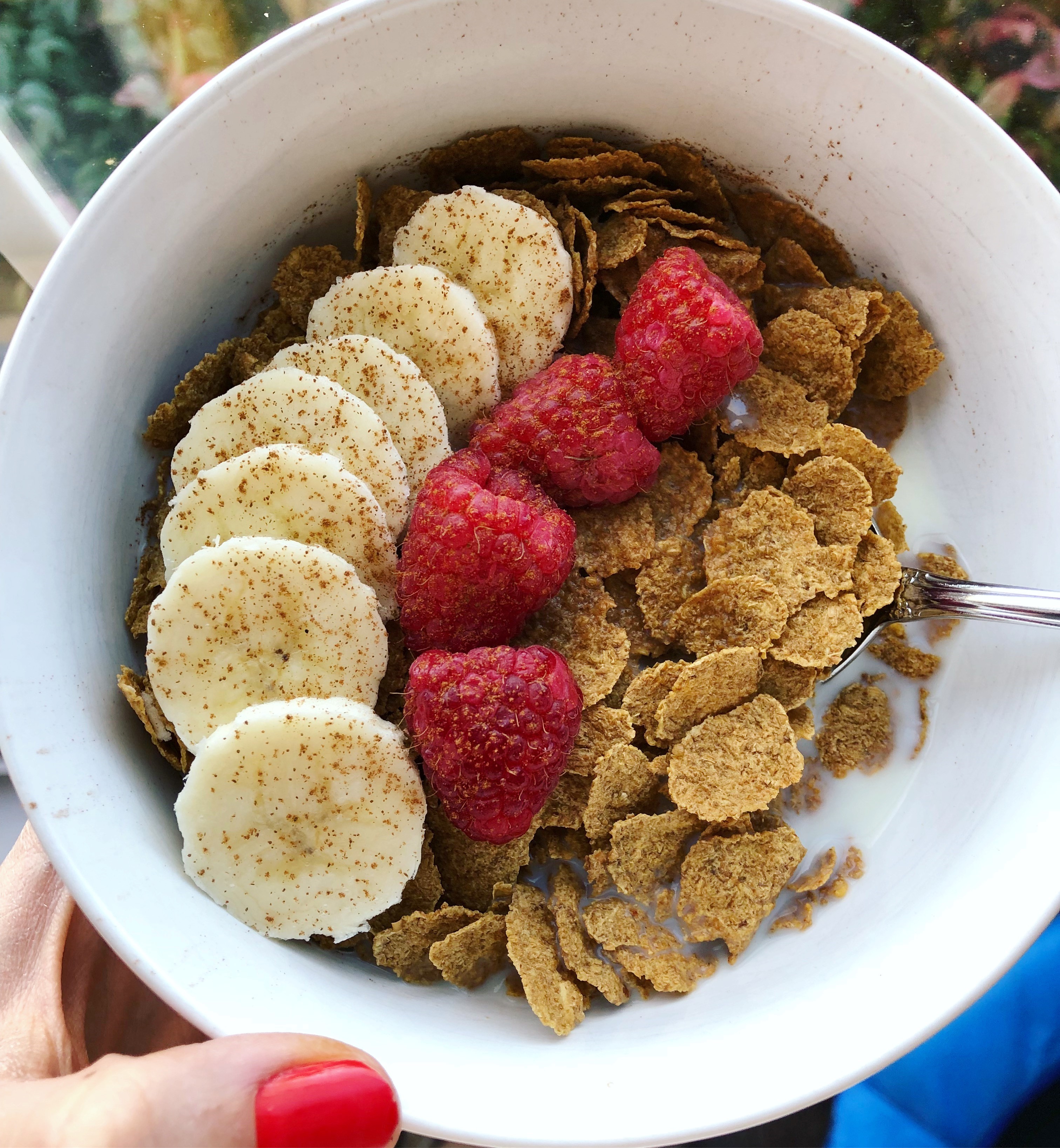 ---
---