[RECIPE] Taco Tuesday: Taco Pizza
---
Tonight's Taco Tuesday dinner was one of those "Gotta get it on the blog IMMEDIATELY" meals! I mean......just look at it......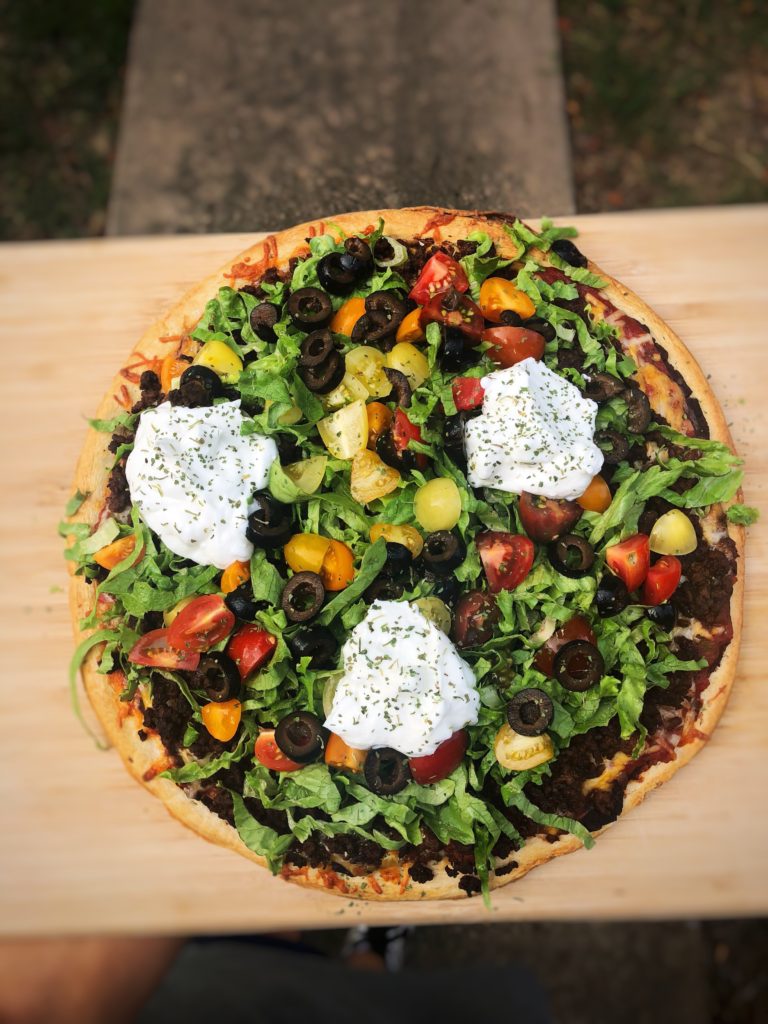 Always looking for ways to spice up Taco Tuesday and tonight's version - Taco Pizza - did not disappoint! This was SO easy and you could easily skip the ground beef to make this a fabulous meatless meal!
All your typical taco ingredients, just swap the taco shell or tortilla for a pizza crust! To cut back on carbs you could use a thin-crust style pizza, but we all know by now...I'm not afraid of carbs!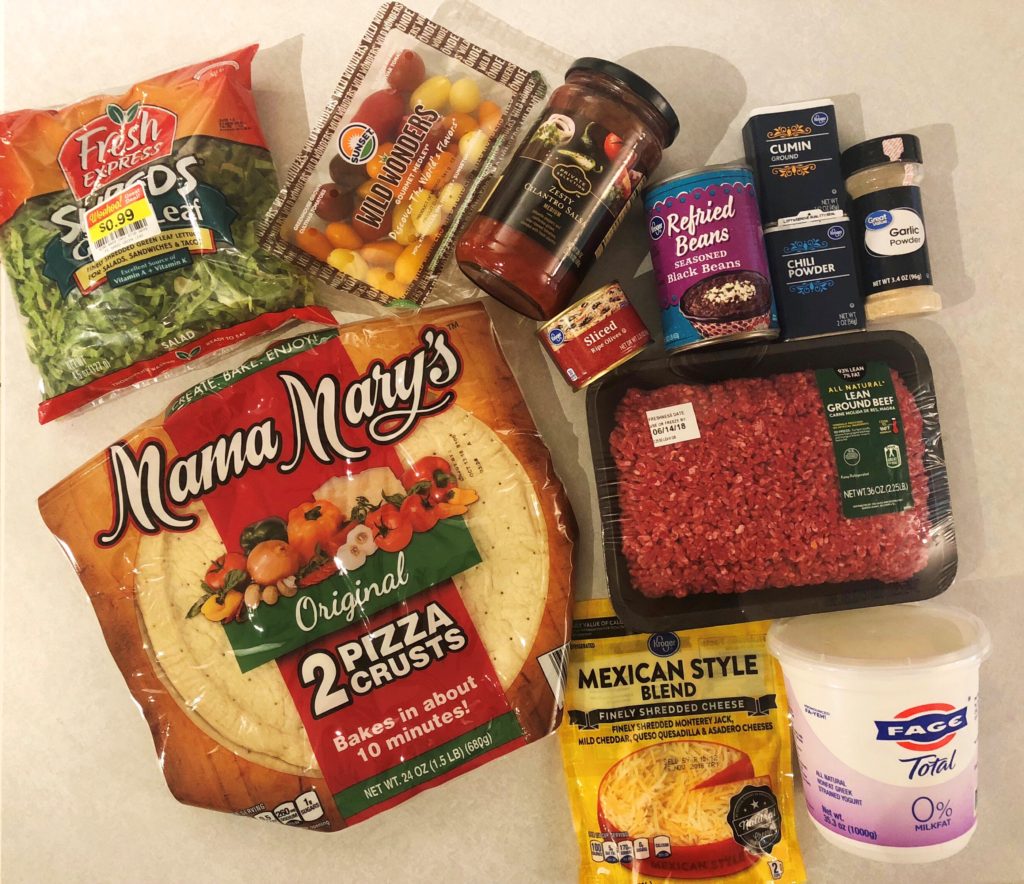 Check out the recipe below and try this one out for your next Taco Tuesday!
What You'll Need:
1 pound lean ground beef
1 teaspoon garlic powder
1/2 teaspoon salt
1 tablespoon chili powder
1/2 tablespoon cumin
1 Original Crust premade pizza crust
1 cup seasoned black refried beans
1/2 cup salsa
1 cup Mexican style shredded cheese
1 cup shredded romaine
1 cup cherry tomatoes, quartered
1/4 cup sliced black olives
1/2 cup nonfat plain greek yogurt
What You'll Do:
Preheat oven to 400 degrees F.
In a medium skillet, brown ground beef over medium heat.
Season ground beef with garlic powder, salt, chili powder, and cumin.
Remove pizza crust from packaging and spread refried beans in even layer.
Add layer of salsa.
Top salsa with cheese.
Add ground beef over cheese layer.
Place in oven for 15-20 minutes or until crust has browned.
Remove form oven and add romaine, tomatoes, olives, and dollops of greek yogurt.
Cut into 8 equal pieces and serve with more salsa.
Enjoy!
Yield: 8 servings. 1 slice contains 311 calories, 12g Fat, 30g Carbs, 3g Fiber, 3g Sugar, 21g Protein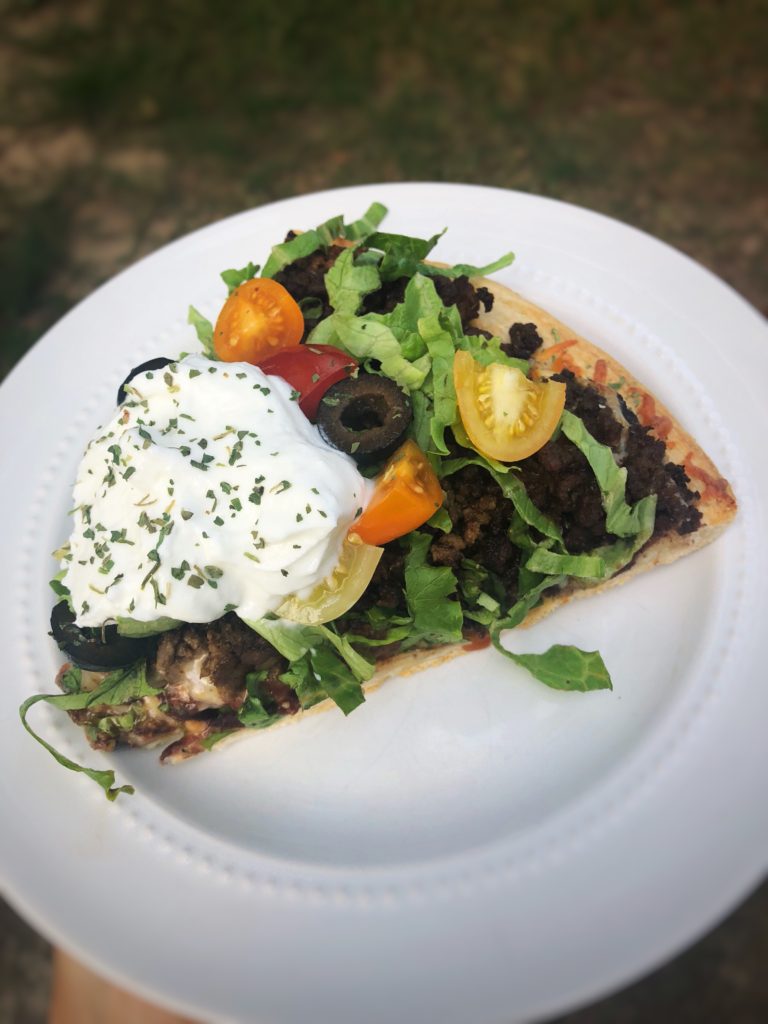 ---
---