RECIPE: Mom's Breakfast Sandwich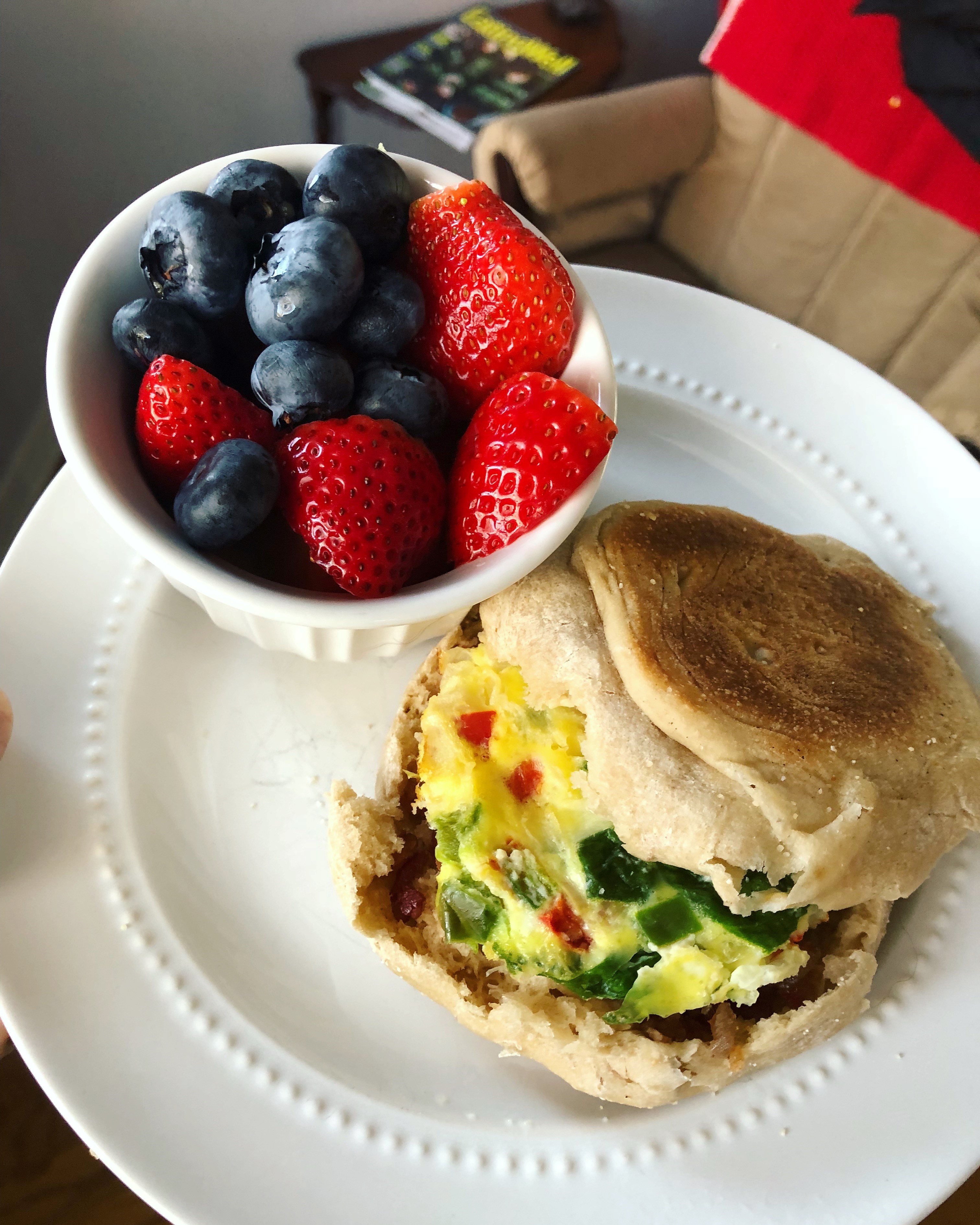 ---
A few weeks a go I spent the night with my parents to get away and work on a few projects uninterrupted. The next morning my mom brought me in a breakfast sandwich she had prepped for her week and it was DELICIOUS.
I will admit - I'm not a big fan of reheated eggs. Sometimes they end up tasting funny and the texture is less than desirable. However, these come out perfect and you would never know they weren't cooked fresh! *See the key point below to make sure they have optimal taste and texture!*
I immediately came home and recreated these sandwiches. If you're looking for something EASY to make and EASY to grab - here's your answer! These are great because you can pick and choose your veggies (one week I added onion and green bell pepper) and pick your protein (you could choose ham instead of bacon, or leave it out altogether). You could also add shredded cheese in instead of the Laughing Cow cheese (although this is one of my favorite parts!)
I use Thomas' light English muffins and use the whole package to make 6 sandwiches. The recipe could easily be doubled if you're cooking for the whole family.
I used a biscuit cutter to make circles that fit perfectly onto my english muffin, but you will lose a little egg this way (I let the dog have the leftover pieces!) You could also use the rim of a cup to make the circle or just cut into squares!
I pair mine with a little fruit and I'm fueled up and ready to go for the day! These have seriously been a lifesaver as life has gotten extremely busy and often times I'm grabbing breakfast as I run out the door. They can be eaten one handed while driving and that's just a necessity many days!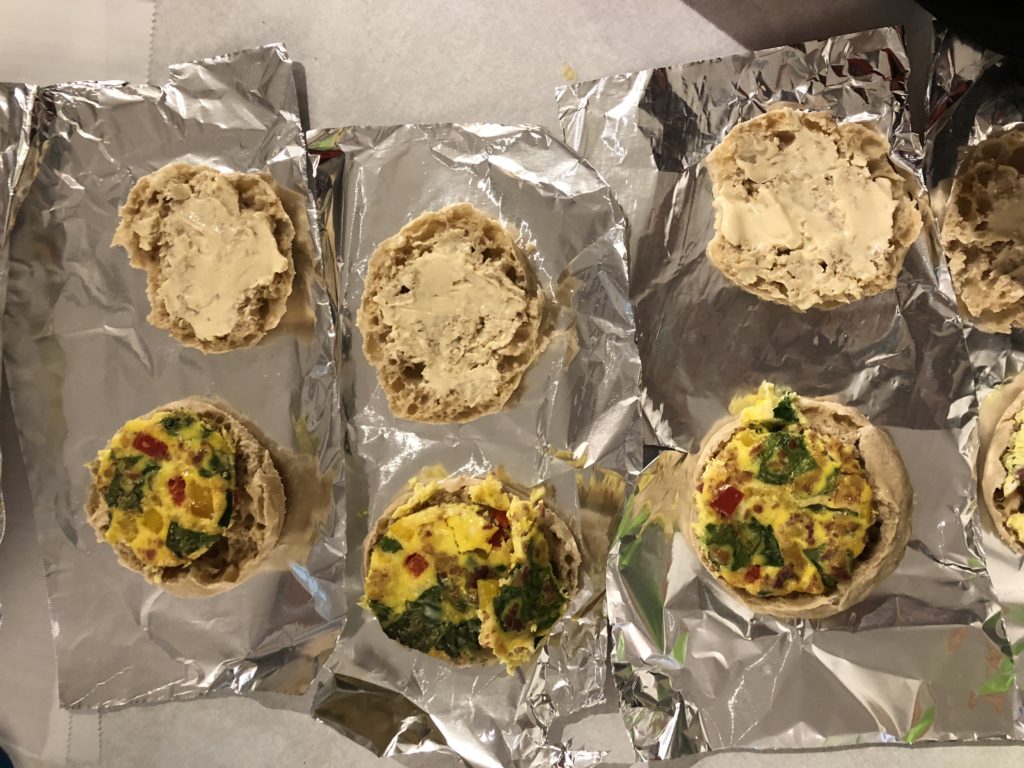 They will keep in the fridge for four-five days (per USDA website).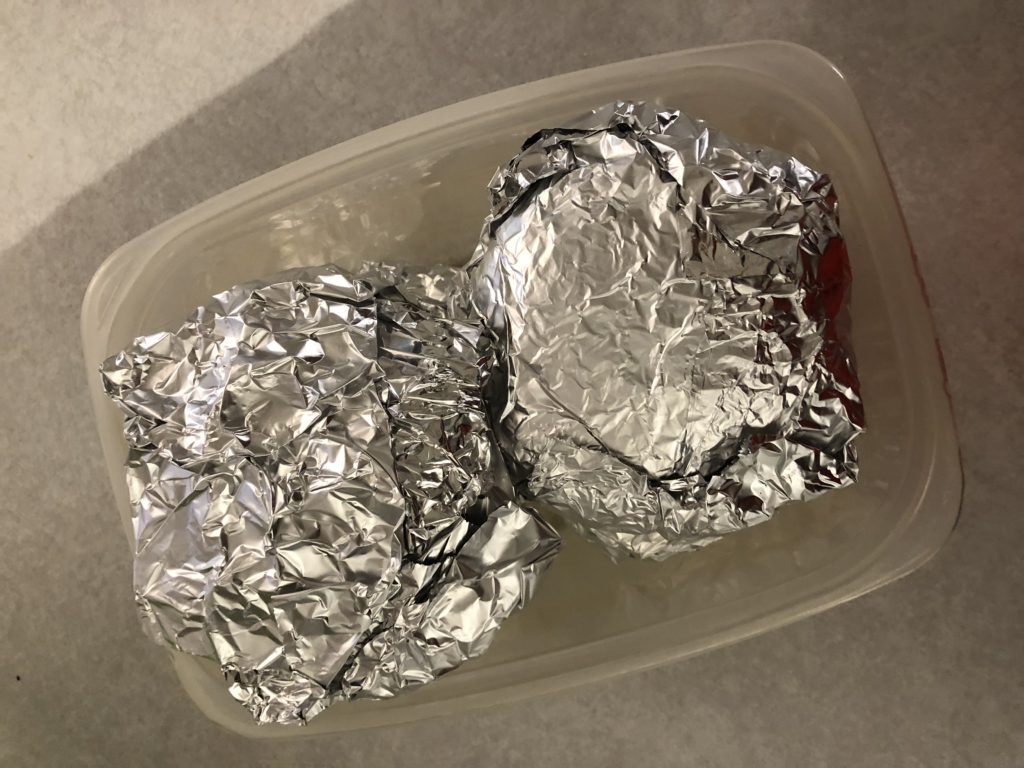 These are grab and go, which in my mind cannot be beat! They have protein, fiber, whole grains, and a dose of veggies! This combo will keep you full for hours and be a great start to your day!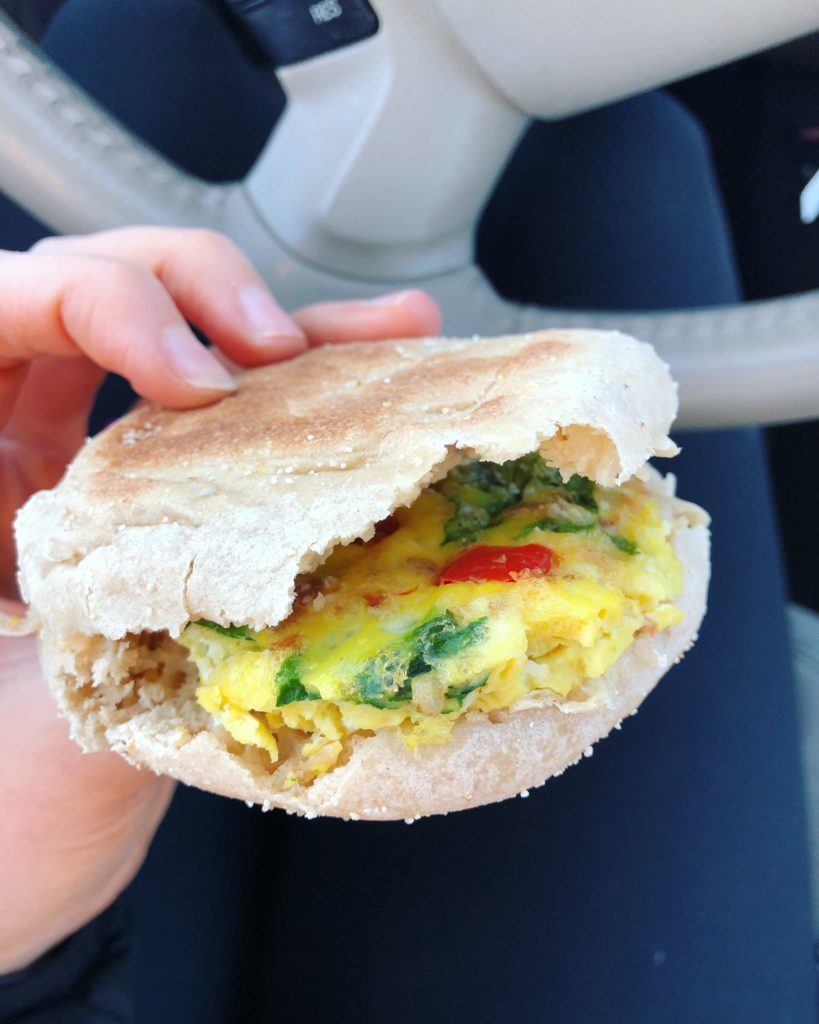 What You'll Need:
6 light whole wheat English muffins
3 spicy pepperjack laughing cow cheese wedges
6 eggs
1/2 red bell pepper, chopped
1/2 orange bell pepper, chopped
2 cups spinach, chopped
1/4 cup + 2 tbsp bacon bits
foil, parchment paper, wax paper to wrap sandwiches in
What You Need To Do:
Preheat oven to 350 degrees F.
Crack eggs into mixing bowl and whisk until scrambled.
Add in vegetables and bacon bits and combine until evenly distributed throughout.
Spray a medium sized baking dish with cooking spray and pour egg mixture into dish.
Place in oven and let cook for 15-20 minutes. Eggs will be finished cooking when a knife is inserted into middle of baking dish and comes out clean. Let cool.
Separate muffins.
Spread half of cheese wedge onto one side of muffin.
Use a biscuit cutter (or cup) to make six individual eggs circles and place on muffin.
Top with other side of muffin and wrap in foil. Keep in fridge. Use within 4 days.
TIP: Reheat muffin in microwave by removing foil and placing on a microwave safe plate. I typically heat mine for 45-60 seconds. Heat just long enough to heat the sandwich completely, but avoid overcooking, as this sometimes produces an undesirable taste in the eggs.
Serving & Nutrition Information:
Yield: 6 servings. 1 muffin contains 204 calories, 7g Total Fat, 27g Carbs, 8g Fiber, 14g Protein
---
---