Recipe: 3-Ingredient Lemon Tart Greek Yogurt
---
It's officially April and we all know the saying...
"April showers bring May flowers."
And as I sit and watch the rain pour out my office window, I can't help but smile because I have a new recipe to share that is ALL sunshine.
The inspiration for this one came after one of my favorite Chef's (Geoffrey Zakarian) on The Kitchen (BEST FOOD NETWORK SHOW!) shared a lemon tart recipe. And let me tell you, a week went by and I did NOT stop thinking about that lemon tart.
The truth is I am not an enthusiastic baker. I love cooking and I could do it all day every day (okay, I do!). But baking...requires a little more effort from me. I think it's because I'm impatient and there's so little room for improv!
Combine that with wanting to make more low calorie choices right now and I knew I HAD to find a way to get that lemon tart fix - without all the baking and calories.
I started with my old stand-by: Greek yogurt. I knew I wanted it to be creamy and tart and it's kinda perfect - greek yogurt is rather tart after all. I used homemade greek yogurt the first time I made it and then Fage Total 0 the second and both worked great.
I hoped and wished and prayed my baking aisle would have SOME sort of lemon pie filling and as always, Private Selection came through for me.
Kroger, you are seriously the MVP.
I suppose you could go "crustless" for this Lemon Tart yogurt, but I was willing to spend a few extra calories to have some crunch and regular ole honey graham crackers gave me exactly what I needed!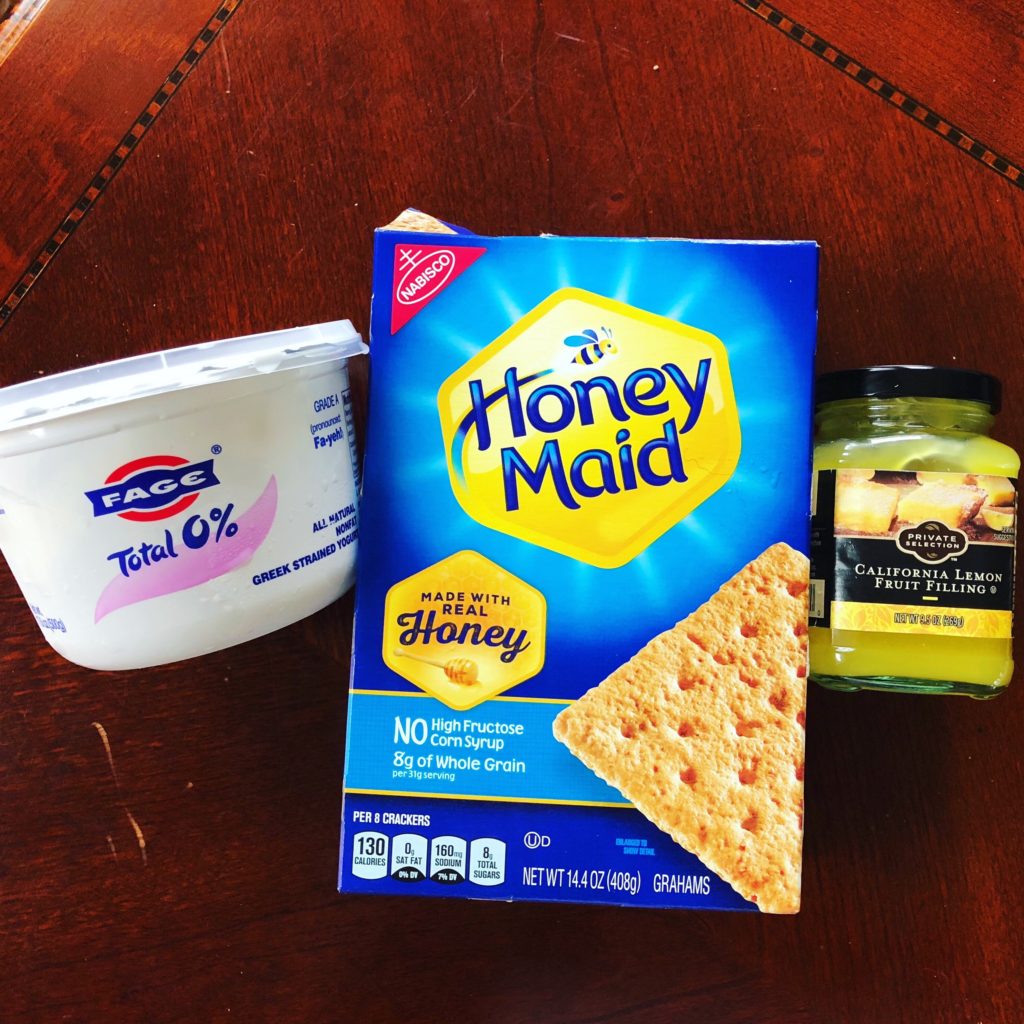 Y'all. This one came out like a DREAM.
Enough talking. Here's the super simple 3-ingredient recipe:
What You'll Need:
1 cup nonfat plain greek yogurt (whatever brand you prefer)
1 tablespoon lemon fruit filling (I used Private Selection)
1/2 graham cracker sheet
What You'll Do:
Place greek yogurt into bowl.
Add in lemon fruit filling and combine.
Crumble graham crackers on top and enjoy!
I told y'all it was easy! This recipe will be sure to fix your sweet tooth craving, give you a boost of protein, and benefit your gut health! Wins ALL around. Try this one out and let me know what you think!
Serving & Nutrition Information:
Yield: 1 serving. 1 serving contains 199 calories, 1g Total Fat, 24g Carbohydrate, 16g Sugar, 24g Protein.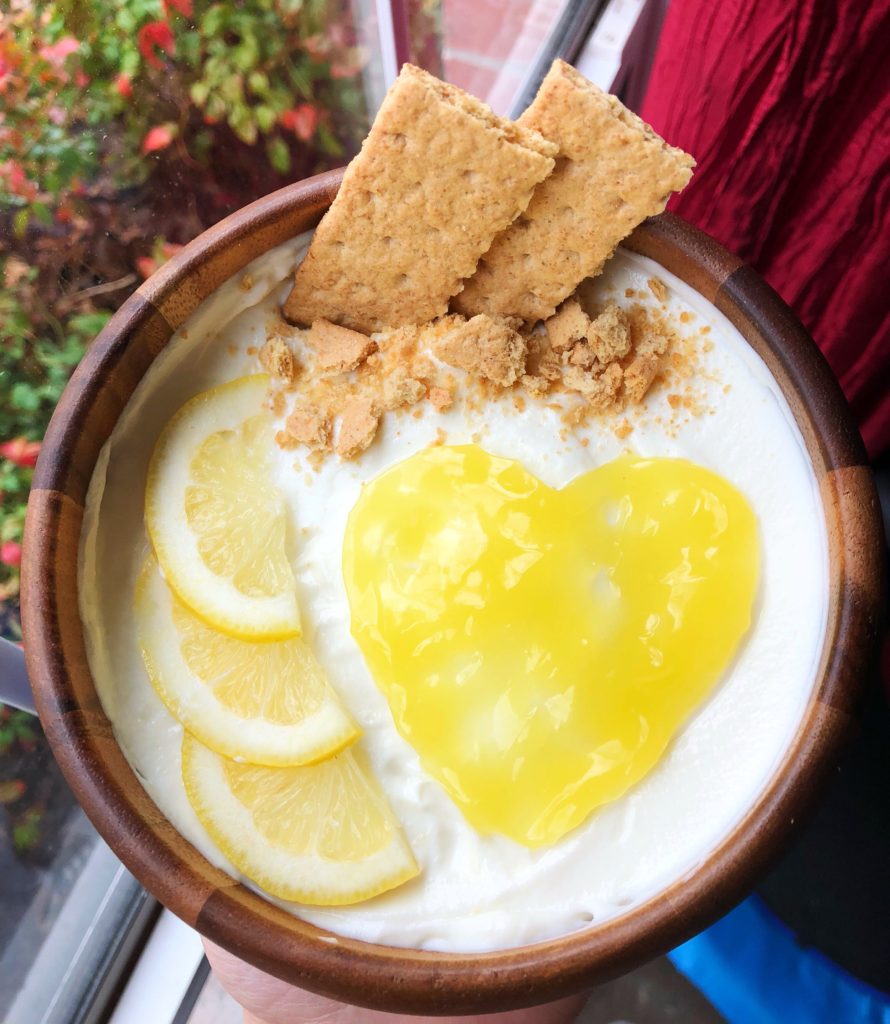 ---
---