Product Review: Dark Chocolate Hummus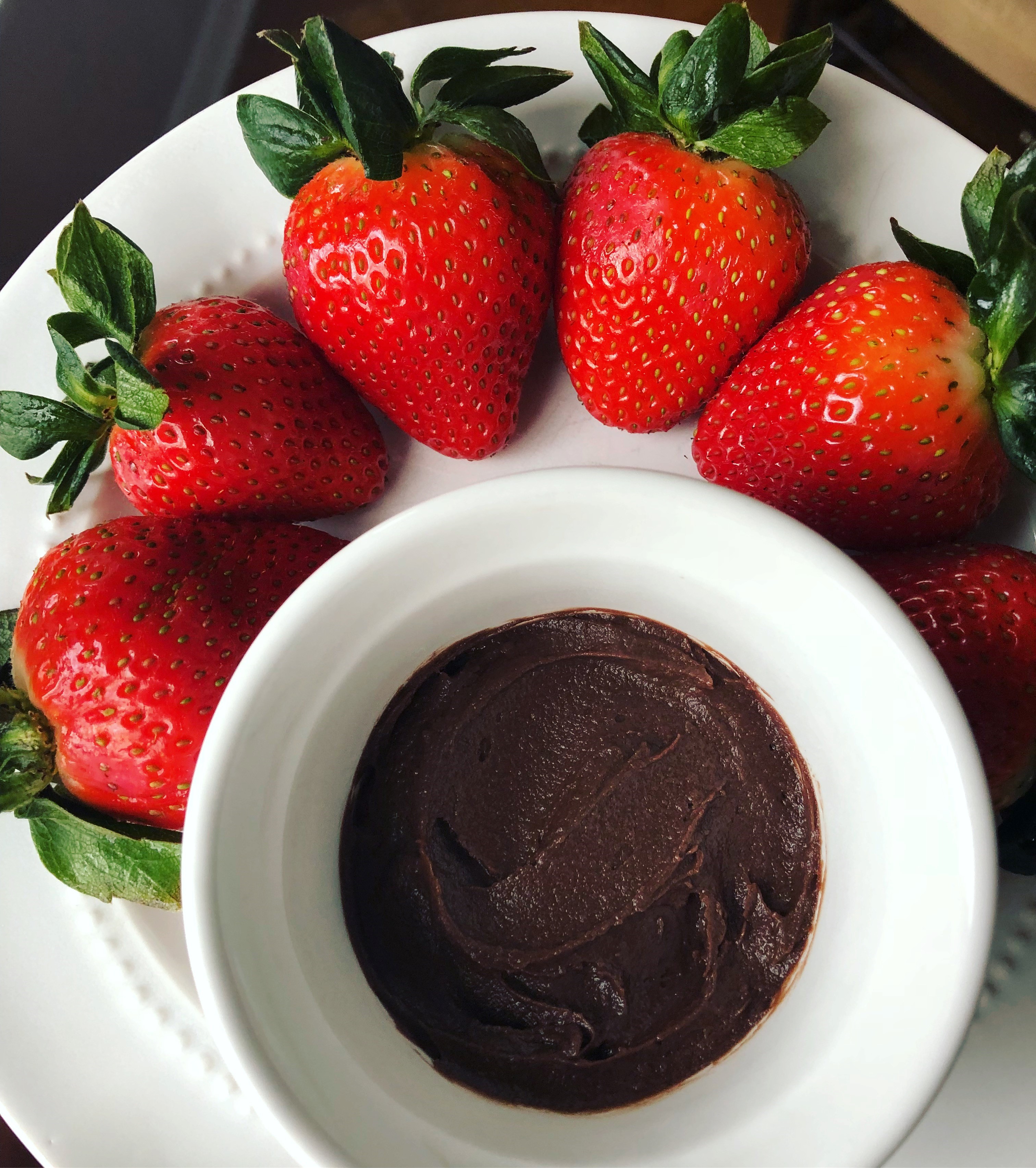 ---
Oh, boy. Do I have a treat for you! It involves chocolate. Do I have your attention?
Dark. Chocolate. Hummus.
I was skeptical, y'all. Nothing about chick peas says "dessert" to me. When I saw this in the deli, I passed on it the first time. But my next grocery trip, I decided to brave it. And oh, I'm SO glad I did.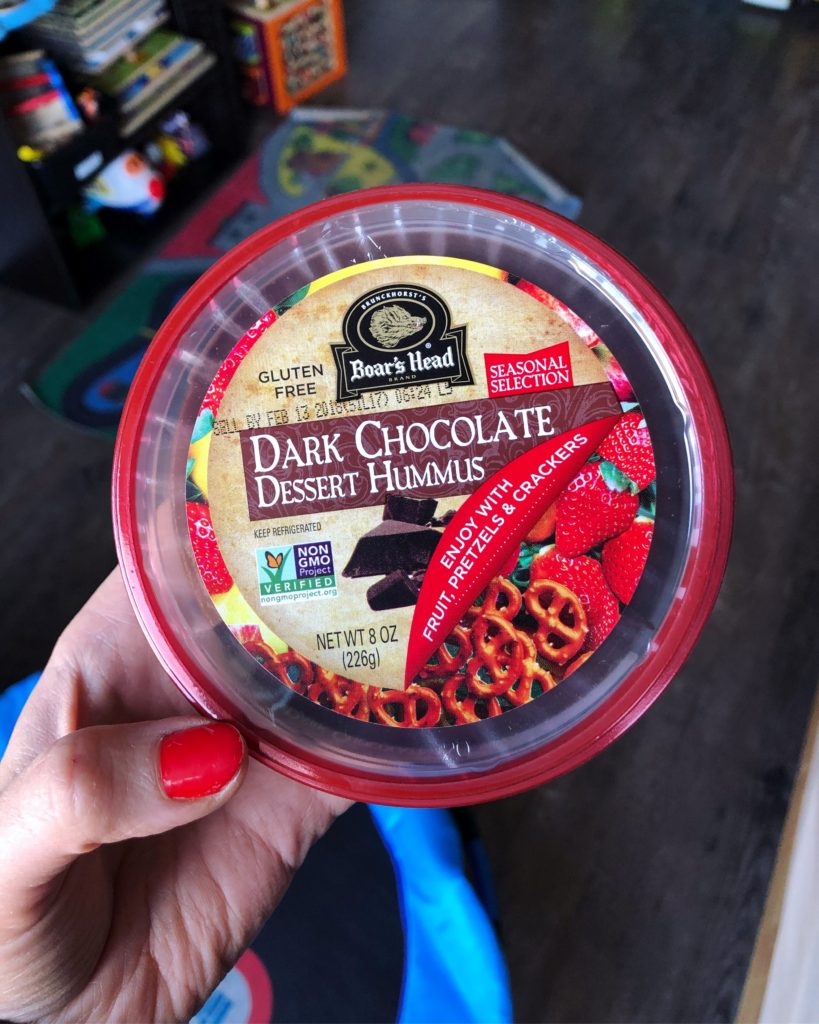 The cover suggests strawberries and pretzels for your dipping so I grabbed some of those and also grabbed some of our favorite Belvita breakfast biscuits (a whole grain breakfast snack with a bit of fiber that we like to have as a treat).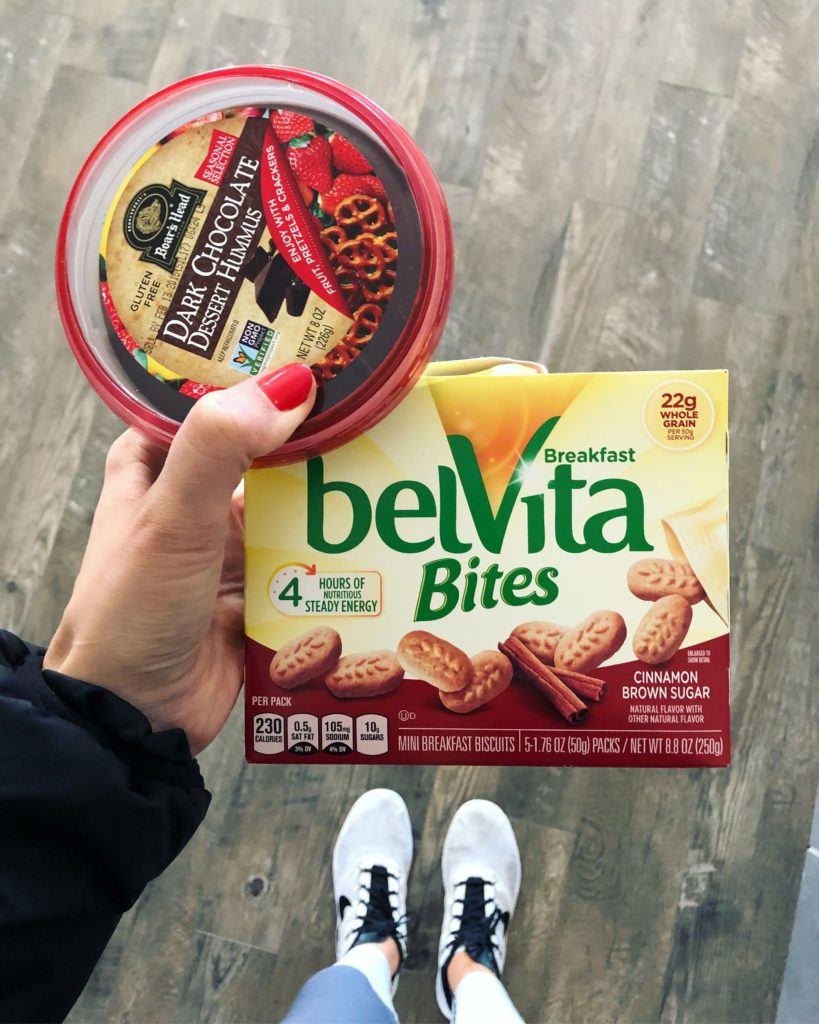 As soon as I opened the container, I knew I was sold. It looked velvety and most importantly of all - chocolatey.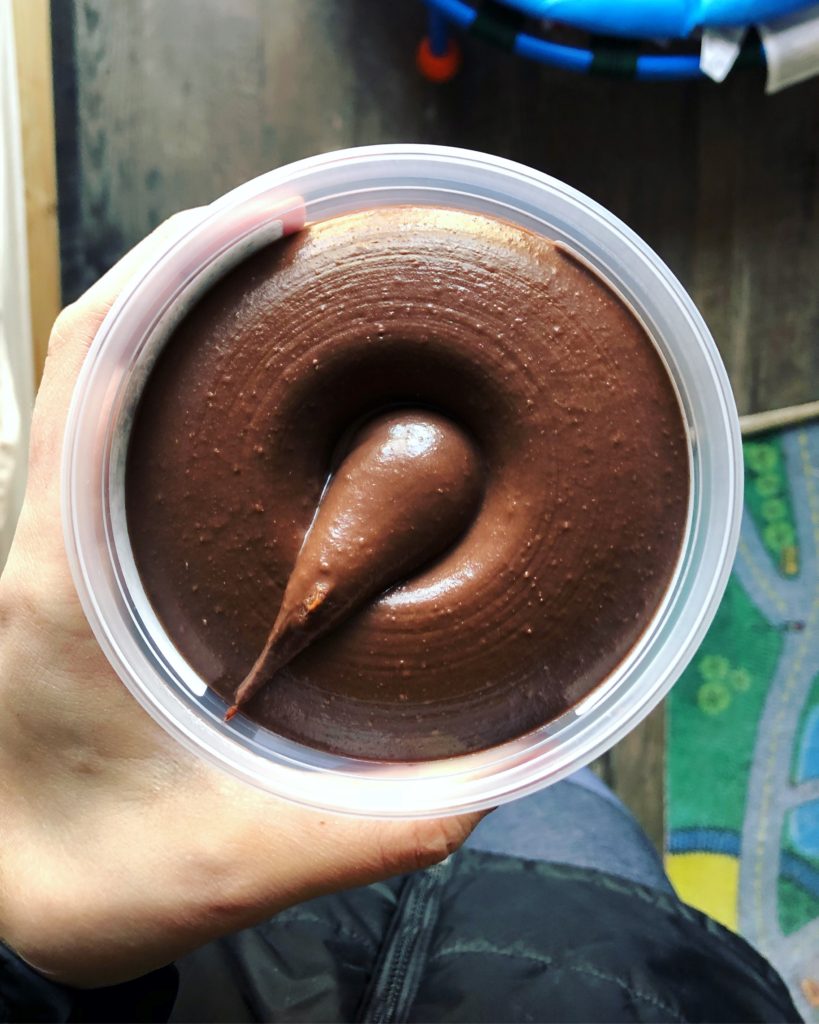 I tested it out with my 2 & 4 year old first. We went with the mini pretzels, breakfast biscuits, and apple slices.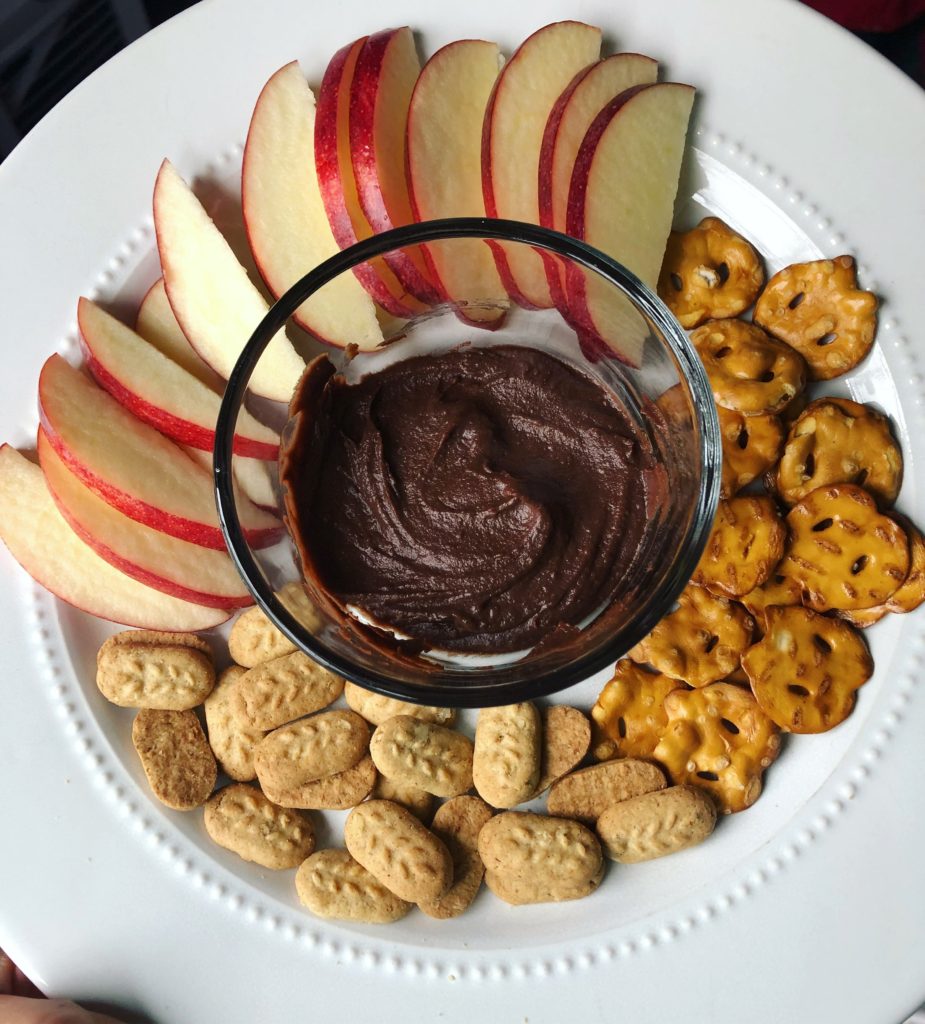 I know when my kids are silent while eating that it's a good sign. It disappeared FAST and my 4 year old couldn't stop asking "is this really hummus?!"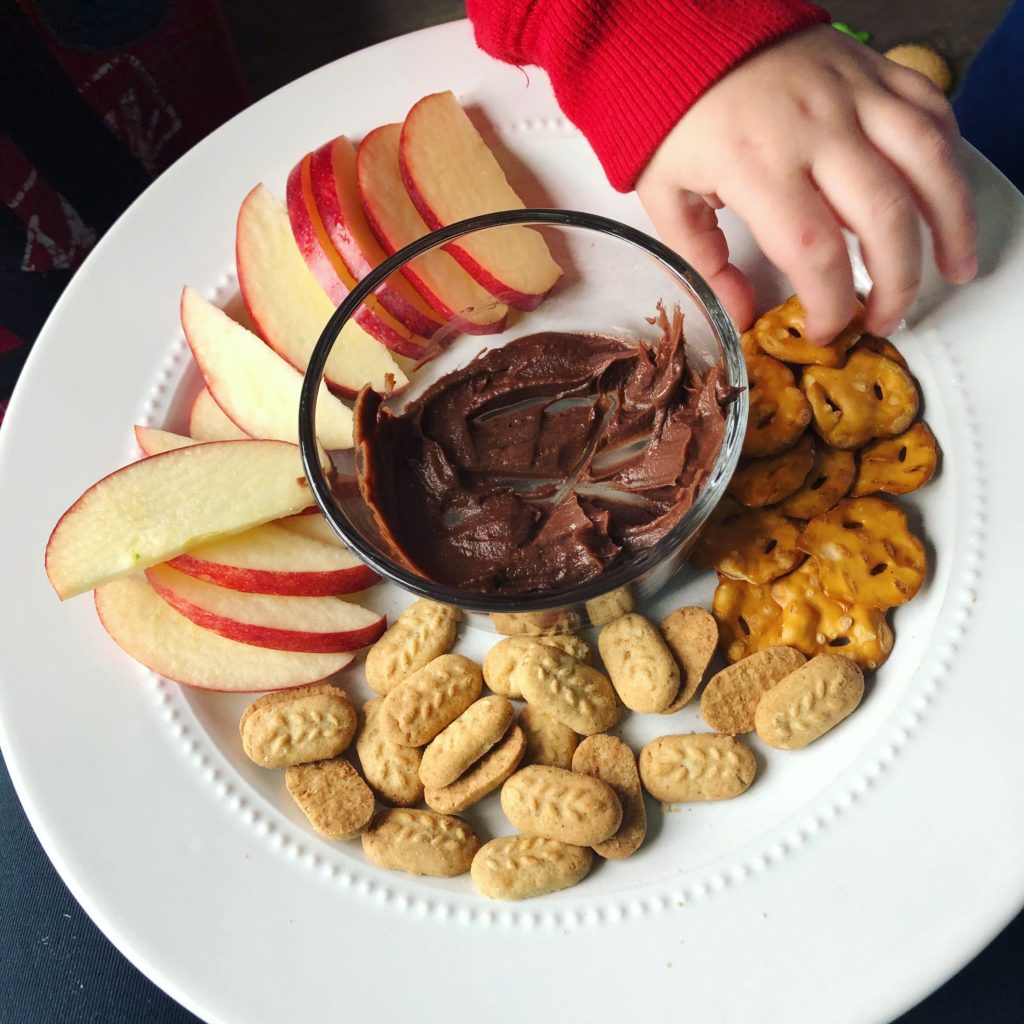 I had to try and went with a pretzel first. I love the combo of sweet and salty. I was NOT disappointed. This dark chocolate hummus is SWEET, but not overwhelmingly so! Just the right amount. There is plenty of texture, while still remaining smooth. And best of all - it doesn't taste like you're eating fake chocolate. I hate that.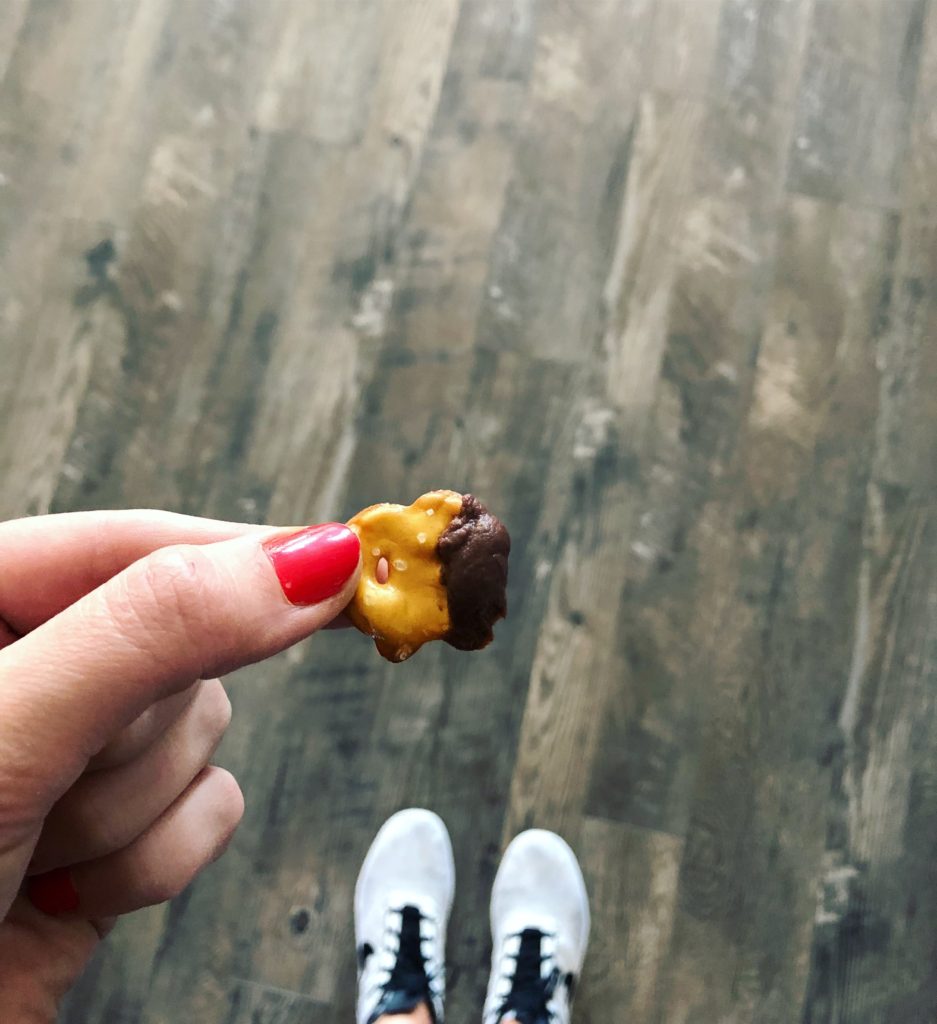 I love dark chocolate covered strawberries, so that was my next try. The hummus was the perfect dip and I still couldn't believe I was eating CHICK PEAS!
Sticking to the fruit theme, I scooped some into a plastic bag, cut off the tip, and piped the hummus into a few raspberries. Pure. Heaven. I have had them as a little sweet treat after lunch every day for the past week! Just a teaspoon and a few raspberries is plenty to satisfy a little mid-day sweet craving.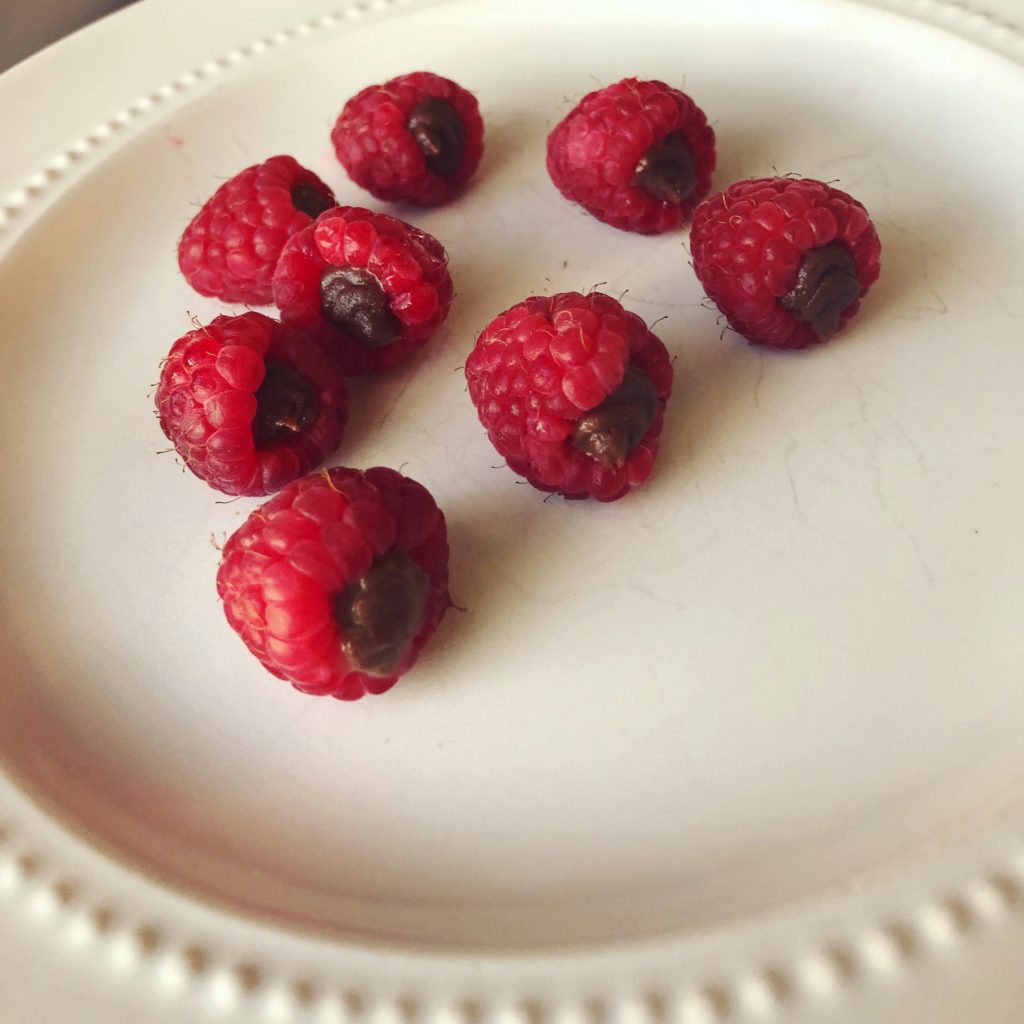 I can't WAIT to create a few recipes with this stuff. It would be great topped with chopped nuts or toasted coconut.  I already have a few recipes in mind and will be creating them this week.
Don't walk - RUN to get some of this stuff! But beware, it's so good, it'd be easy to eat the whole container!
Where: I found this in my local Kroger deli with the rest of the hummus and purchased it for around $4 (8 oz container).
What: Boar's Head Dark Chocolate Dessert Hummus
Ingredients: Steamed Chickpeas, Organic Sugar, Water, Sunflower Oil, Cocoa Powder, Vanilla Extract, Sea Salt, and Nisin to preserve.
Nutrition Facts: Serving size - 2 Tbsp contains 80 calories, 4.5g Total Fat, 40 mg Sodium, 10g Total Carbs, 3g Fiber, 6g Total Sugars with 0g Added Sugar, and 1g Protein
---
---