Product Review: Beanitos
---
It's been a while since I did a product review and I could not have picked a better time.
My mom and I recently took a girls trip to Northwest Arkansas and while we were there we visited Whole Foods and I hit the jackpot on Beanitos Chips (the picture doesn't do justice - there were two huge rows of Beanitos!)
The reason this was so exciting - I had already planned to do a review on Beanitos after falling in LOVE with the product. Still, my Kroger only carried the White Bean and Black Bean versions so when I saw the endless options Whole Foods had to offer, I jumped on the opportunity! My only regret is that I didn't buy more.
Truthfully, I passed by the Beanitos chips many times in my grocery store before I decided to take the plunge and buy them. I've had bad luck with "bean foods". Though I love the original guys, bean burgers and pastas just haven't "wowed" me in the past.
Still, as often as we eat tortilla soup with chips and as much as I love chips and salsa, I just had to give these a try.
I started with the White Beans version. We were having taco night and it had been far too long since we had nachos and I was having a pretty strong craving. So I loaded up my plate with the white bean chips, taco seasoned lean ground beef, shredded cheddar cheese, fresh pico de gallo, avocado chunks, a dallop of greek yogurt, cilantro, and a squeeze of lime. Y'all. I was silent. My kids were silent. My hubby was silent. And around here, silence is good. It means our mouths are HAPPY!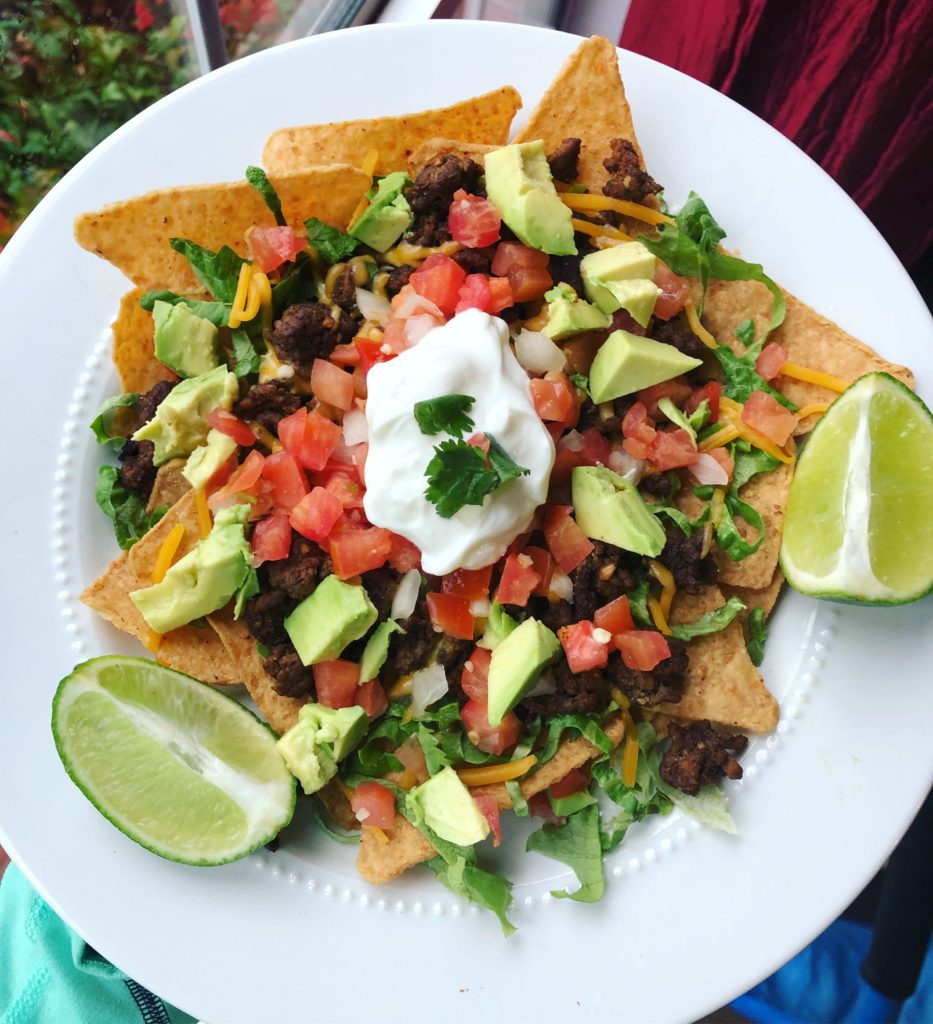 The next day, (lol, literally) I had to try out the Black Bean version and see if they were as good. I made what I call an "adult lunchable" of rolled up deli turkey, cheese slices, celery, carrot, bell pepper, radish slices, the black bean chips, and a Sabra garden vegetable guacamole container. The whole thing was good, but if you really want to know what stood out - the chips! They're so crunchy and light. They taste just enough like tortilla chips that you don't feel like you're eating something "weird" (you KNOW what I'm talking about!) and the nutrition facts just SHINE! (See below for nutrition info)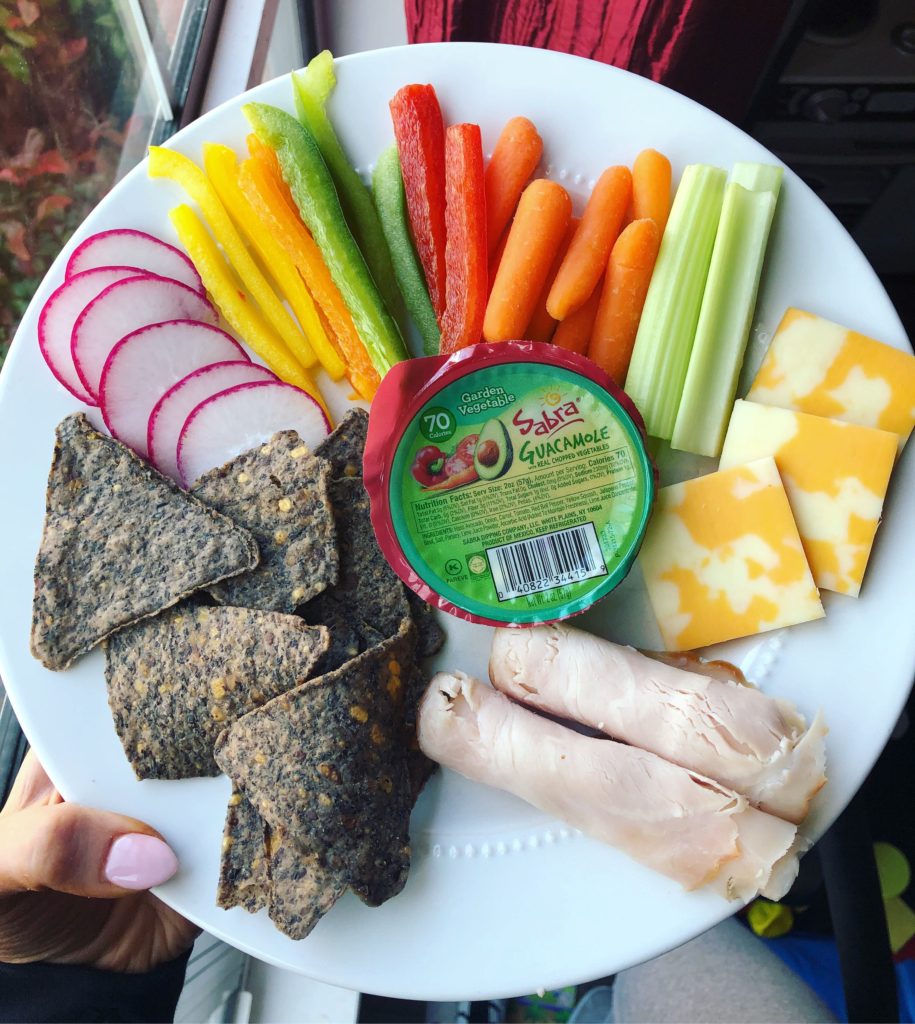 Fast forward to our girls trip and I was SO excited to bring home the White Bean with a Hint of Lime version and the Pinto Bean version. The Hint of Lime was absolutely perfect with our chicken tortilla soup (a simple chicken, black beans, and broth soup).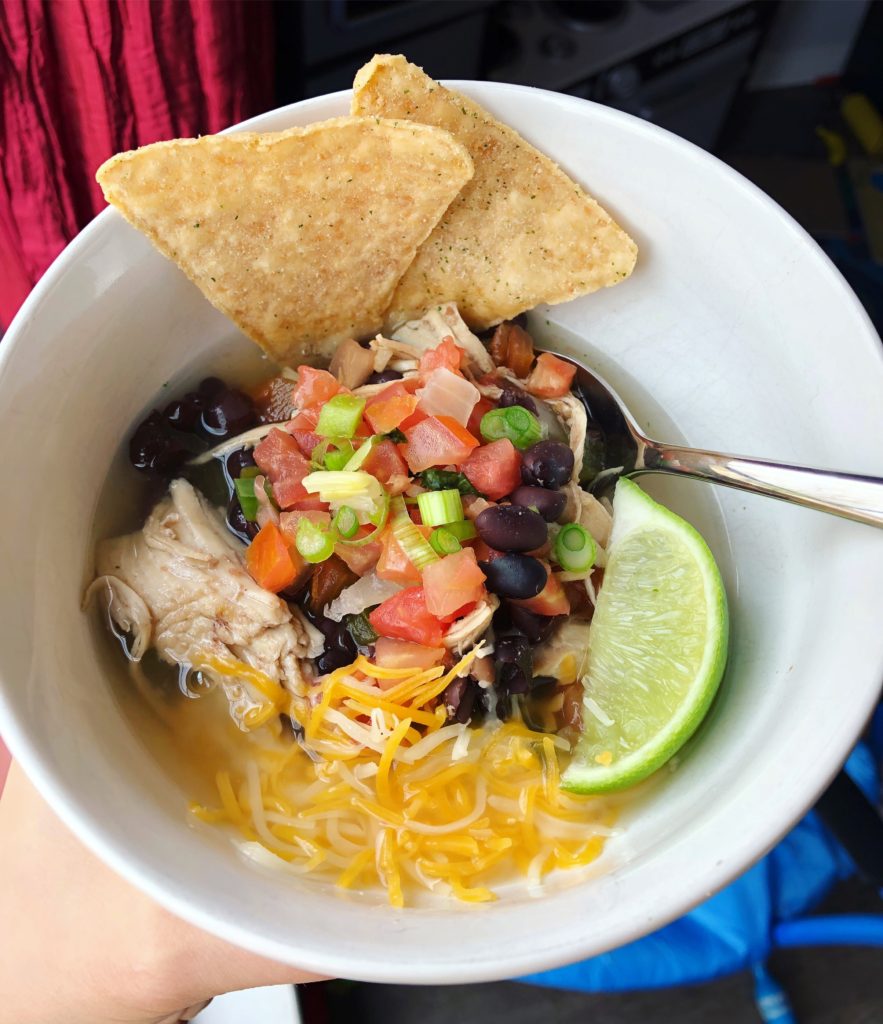 And I've been snacking on the Pinto version all week. (Shhh, don't tell!)
So what makes these chips so fabulous nutritionally speaking?
Beanitos states that they're "committed to purposeful snacking and ridding shelves of mindless, empty calories."
And that's EXACTLY why they're so perfect. Our old stand-by for tortilla chips offered calories, but nutritionally speaking - there wasn't much to brag about. And sometimes that's okay, but as often as we eat tortilla chips, I just wanted something more.
And that's what Beanitos offers!
It's important to remember that just because something is a healthier option doesn't necessarily make it lower calorie. In fact, Beanitos chips are only 10 calories less per serving which isn't a whole lot.
Where they do shine - well let's just look at a side-by-side of the labels!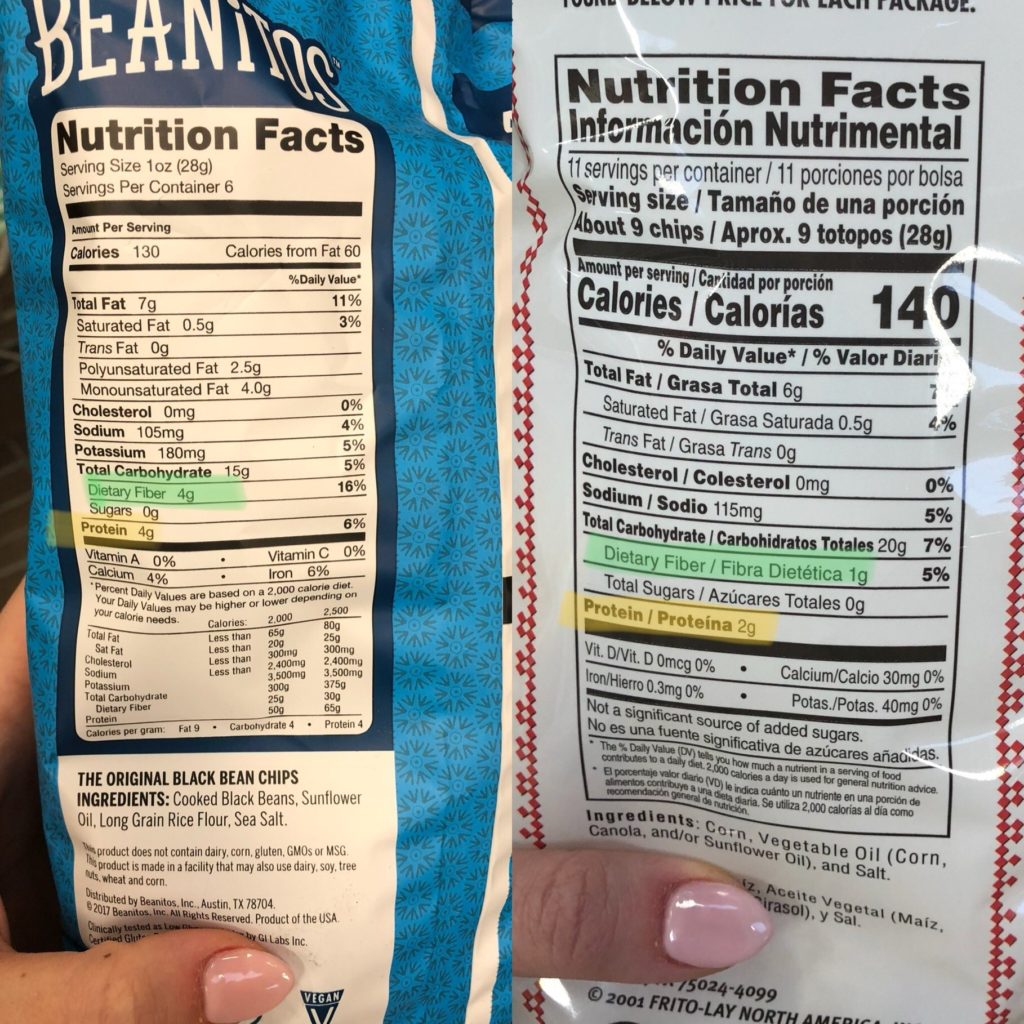 As you can see, the calories pretty well match for the same size serving (28g). But where Beanitos wins in my book - protein and fiber.
Fiber is so important for digestive health and we know beans have them! So do Beanitos chips and they come in at 4g of fiber per serving versus our regular tortilla chip brand that only offers 1g per serving.
Also, I love a boost of protein in my food and somewhere I definitely don't expect to get it is in chips, but with Beanitos I get double the amount of my regular tortilla chip with 4g of protein per serving!
You can also see the beans in the chips offer a little more calcium and iron - just another reason to love this product!
So where can you buy Beanitos?
I've bought them at our local Kroger and Walmart but the options were limited (White Bean and Black Bean). If you're lucky enough to have a Whole Foods near you - run! don't walk! to grab a bag of these fabulous chips!
Learn more about Beanitos here:
http://www.beanitos.com/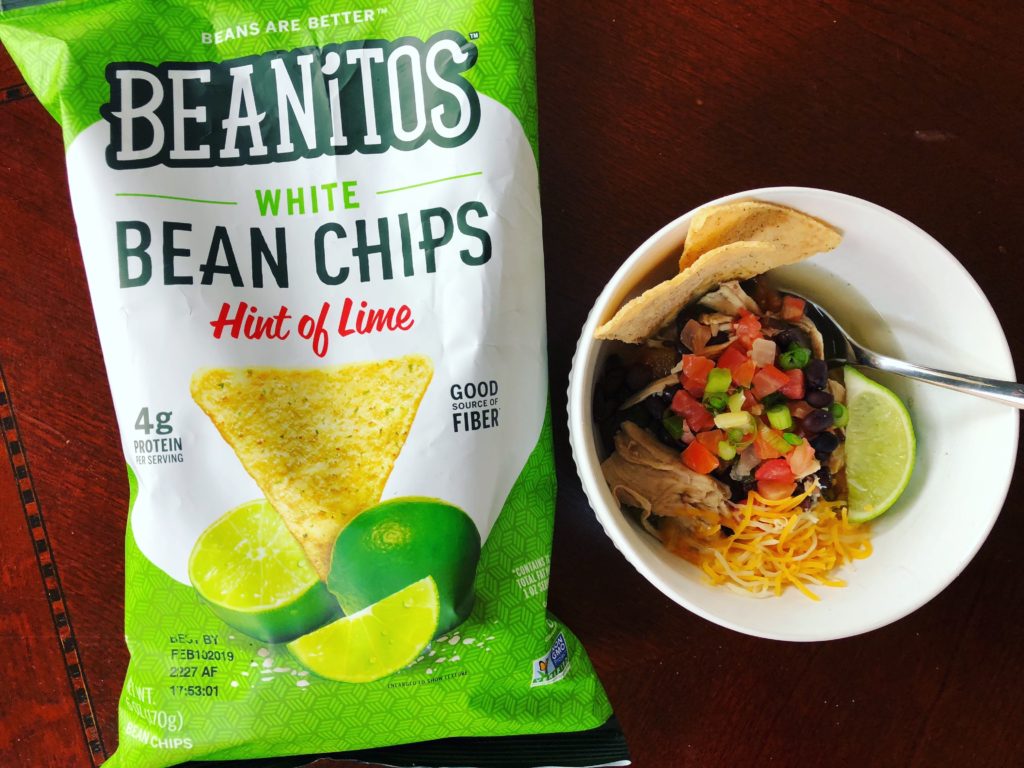 ---
---