Looking for more information on healthy eating? Whether you're just looking to kick-start your health habits or you're a seasoned pro – my private Facebook group offers a more intimate look into various topics, such as nutrition education, meal planning 101, meal prep tips and inspiration, recipes, and budget-friendly meals. We also cover important topics regarding behavior, body image, physical activity, mental health, and more! This is a closed group for women only. Find my group and join us!
Facebook: Busy Balanced Nutrition by Hilary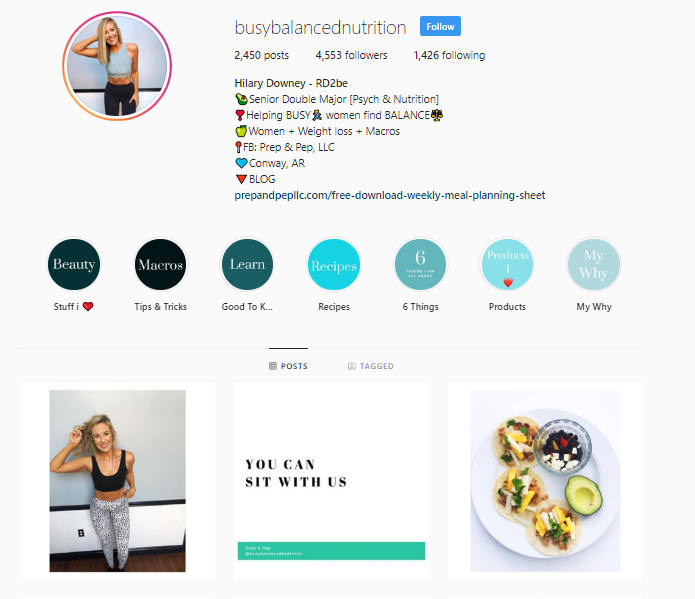 My blog offers some of my favorite recipes, but my Instagram page offers SO much more! A quick browse through my photos and you will see I not only love to take pictures of the beautiful recipes I make, I love to share WHY these recipes are nutritionally sound. From vitamins and minerals to the importance of fiber to topics like phytonutrients – I love to show others that you do not have to sacrifice your favorite foods to eat a healthy, balanced diet. Connect with me on Instagram today!
Instagram: @BusyBalancedNutrition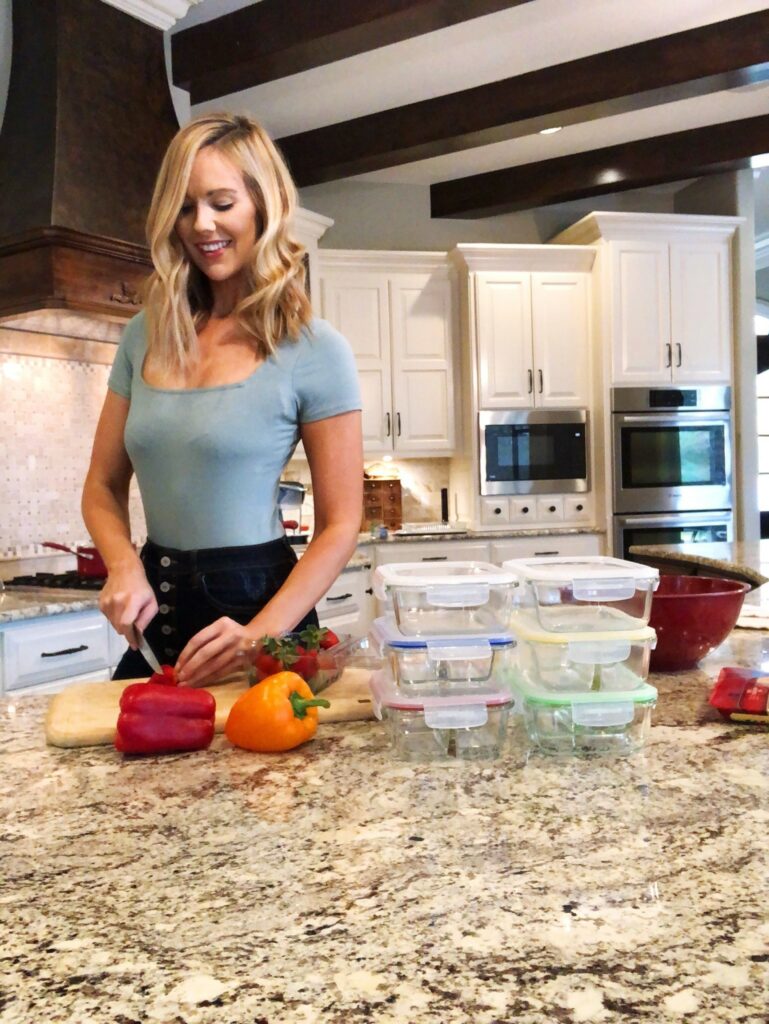 My public Facebook page is a space for me to share my message about how to live a balanced, healthy life without feeling overwhelmed in our busy lives. I use this platform to share recipes, pep talks, educate and inform, and do Live videos where I cook and talk about many relevant health topics such as meal planning and prepping, nutrition choices, time management, mindset, and more! I also do giveaways and share special announcements for things like my challenges! Like and Follow my Facebook page!
Facebook Page: Busy Balanced Nutrition
About Me
My name is Hilary Downey. I am a 28 year-old mom to two toddler boys. I am a double major currently obtaining my Bachelors of Science in Nutrition/Dietetics and my Bachelors of Science in Psychology at the University of Central Arkansas.
I know that nutrition and eating behaviors go hand-in-hand; my education in both nutrition and psychology gives me a deeper understanding of eating behaviors and greater tools to better help others not only reach their goals, but maintain them long-term.
My most valid experience yet? I've been there. I was overweight, suffered from low-energy, had an unhealthy relationship with food, and did not know where to begin.  I truly believe every woman can learn to balance life, work, relationships, and families while still making herself a priority. All you need are the right tools and the right person behind you to change your life forever.
**Scope of practice is incredibly important to me. If you are in need of medical nutrition therapy, please let me refer you to one of the many fabulous Registered Dietitians I network with!**